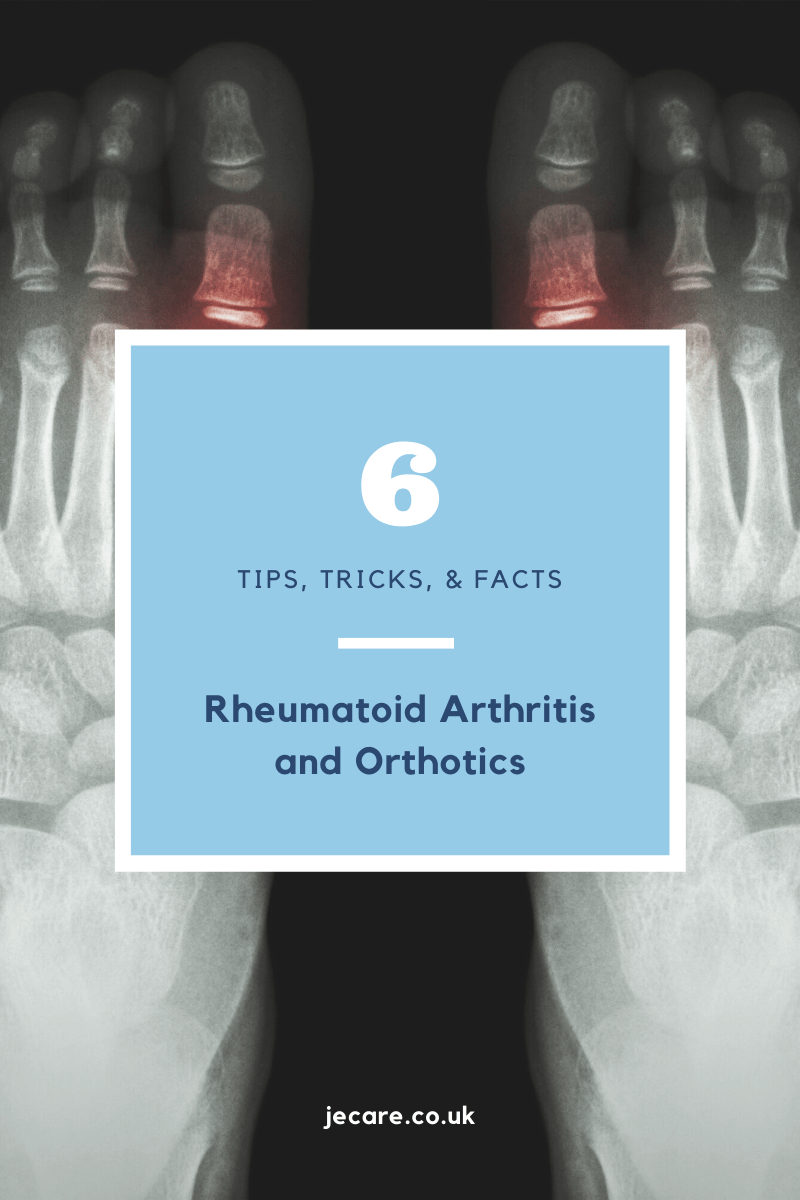 03 Jan

Rheumatoid Arthritis and Orthotics

We are experts at treating Rheumatoid Arthritis with orthotics

Rheumatoid arthritis is swelling, inflammation and pain in the joints of the body often starting in the hands and feet. Most people with this condition will have a problem with their feet and ankles and usually both feet will be affected.

As the condition progresses, the foot can become deformed. For more information on the causes, symptoms and treatment of Rheumatoid Arthritis in the foot, please visit https://orthoinfo.aaos.org/en/diseases–conditions/rheumatoid-arthritis-of-the-foot-and-ankle
6 Tips for helping with Rheumatoid Arthritis
Eat a Healthy Diet
Get Plenty of Rest
Try Alternative Therapies
Consider Supplements
Keep Moving
Stick to Your Medicine Regimen
A diagnosis of rheumatoid arthritis (RA) can be overwhelming. If the condition isn't well-managed, you may struggle with flares that can be painful and interfere with everyday tasks. Self-care is essential for your physical health, mind, and soul when dealing with a chronic health condition.
JE Care understands that a proper medical regimen can help you manage your disease and still live a full life. Speak to us to understand the essential self-care tips and treatments we offer because you need to know how to manage this condition.
How we can help
JE Care deal with a wide range of foot problems and the associated issues they can cause with other parts of the body. JE Care has partnered with some of the best foot orthotics and arch support manufacturers in the U.K. Along with some of the best technology companies offering state of the art scanning devices. Unrivalled by any competitor is our ability to assess objectively the influence of orthotics not just on the feet but more importantly on the spine and pelvis.